Finnish Museum of Agriculture Sarka
1.6.2019–31.8.2019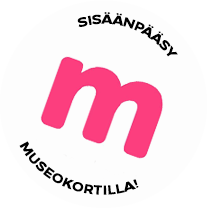 Exhibition
Elämänlanka & Rautaa ja lankaa
Anu Tuomen kahdessa taidenäyttelyssä tekstiilimateriaalit kutoutuvat muistoiksi
Suomen maatalousmuseo Sarassa on kesällä 2019 esillä kaksi Anu Tuomen taidenäyttelyä. Riihi-tilassa on esillä akryylimaalausta sekä lankoja ja kuteita yhdistelevä Elämänlanka-näyttely ja museon ulkoladoilla vanhoja maatyökaluja ja tekstiilimateriaaleja yhdistelevä Rautaa ja lankaa -näyttely.
Taidemaalari ja kuvataiteilija Anu Tuomi on viimeisten vuosien aikana työstänyt kaikenlaisista kertyneistä materiaaleista ja muistoista Elämänlanka-teemaa. Elämänlanka-teoksissa akryylimaalaukset yhdistyvät vanhoista vaatteista ja räsymatoista purettuihin lankoihin ja kuteisiin muodostaen näyttäviä kuvakudoksia. Teokset luovat mielikuvia ajan ja elämän virtaamisesta sekä eri ikäkausien vuorovaikutuksesta. Elämänlanka-sarjaan ovat vaikuttaneet erityisesti taiteilijan lapsuuden leikit tilkuilla, langanpätkillä ja muilla hukkamateriaaleilla. Elämänlanka-teoksia on ollut esillä yksityisnäyttelyissä Turussa 2010, Kaarinassa 2011 ja Forssassa 2015, sekä 9. Tekstiilitriennaalissa Turussa, Oulussa ja Joensuussa 2010-11. Sarka-museon Riihi-tilaan Tuomi suunnitellut Elämänlanka-sarjan teoksille jatkoa.
Museon ulkoladoissa esillä oleva Rautaa ja lankaa käsittää maatyökalusarjan, jossa vanhoihin maatyökaluihin yhdistyy kankaan kudontaa, harsoa, pitsilakanaa tai muuta herkkää ja perinteisesti naisten töihin liittyvää materiaalia. Työkalut ovat peräisin Tuomen 90 vuotta vanhasta kodista Aurassa.
Share this with your friends!

Print version
Voit ostaa Museokortin tästä museokohteesta tai verkosta
Museum contact details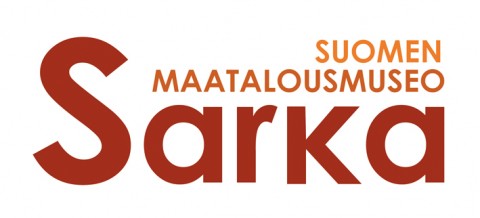 Finnish Museum of Agriculture Sarka
Vanhankirkontie 383, 32200 Loimaa
02 763 7700
Admission fees
8/6/0 €

Payment methods
Maatalousmuseon lipunmyynnissä käy maksuvälineinä käteisen ja pankkikorttien lisäksi luottokorteista Visa, Visa Electron, Mastercard ja Maestro.

Maksuvälineenä toimivat myös Smartumin Kulttuurisetelit, Virikesetelit ja Tyky-Kuntosetelit. Seteleillä voi maksaa museon pääsylippuja ja opastuksia ja ne hyväksytään maksettaessa nimellisarvostaan.
Opening hours
| | |
| --- | --- |
| Mon | 10:00-17:00 |
| Tue | 10:00-17:00 |
| Wed | 10:00-17:00 |
| Thu | 10:00-17:00 |
| Fri | 10:00-17:00 |
| Sat | 10:00-17:00 |
| Sun | 10:00-17:00 |
1.4.-30.9. every day 10 am – 5 pm, 1.10.-31.3. Tuesday – Sunday 10 am – 5 pm