7.5.2019–18.8.2019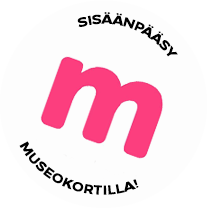 Exhibition
TuKoKe- tiedekisan voittajatyöt
Tutki-Kokeile-Kehitä eli TuKoKe on alle 21-vuotiaille suunnattu valtakunnallinen tiedekilpailu, johon voi osallistua mihin tahansa tieteenalaan liittyvällä tutkimuksella, projektilla tai keksinnöllä yksin tai ryhmässä. Tekniikan museo esittelee pienoisnäyttelyssä TukoKe- tiedekilpailun voittajat 2019.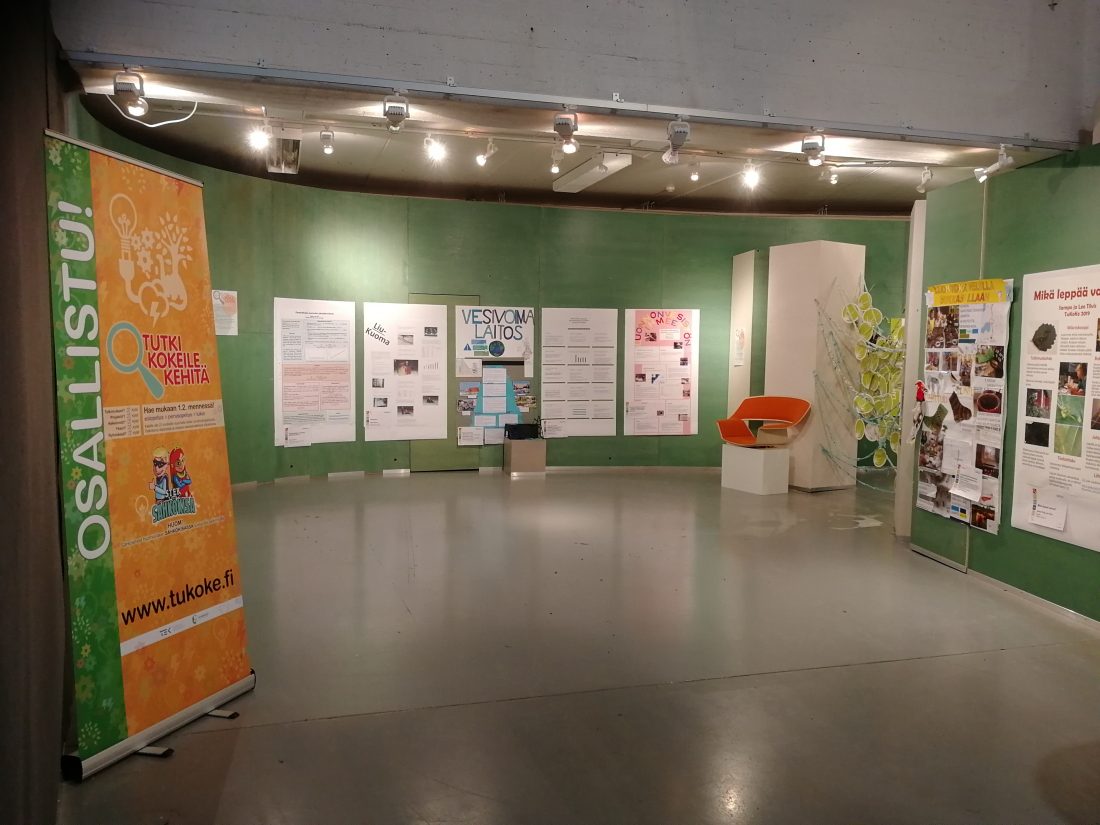 TuKoKe-tiedekilpailun tavoitteena on rohkaista lapsia ja nuoria tiede- ja teknologiaharrastuksen ja tutkimisen pariin. 40-vuotiasta TuKoKea järjestävät Kehittämiskeskus Opinkirjo ja Tekniikan Akateemiset TEK. Tekniikan museo on mukana TuKoKe-kisan toimintaa ohjaavassa neuvottelukunnassa ja kilpailun tuomaristossa.

Esillä näyttelyssä ovat seuraavat työt:
Sarja I, esi- ja alkuopetus
Luontokävelyllä sukkasillaan – Itämis- ja siementutkimuksia
Mikä leppää vaivaa?
Ihmeellinen avaruus
Sarja II, 3.-9.-luokat
Liukuoma
Osajoukkojen summien jakojäännökset
Yläkoululaisten opetuksen painotuksen yhteys oppilaiden ammattikiinnostuksiin
Luonnonvesistön ihmeet – Tutkimus Leppilammen, Lestijoen ja kaivoveden laadusta
Vesivoimalaitos
Sarja III, ammattikoulu ja lukio
Polynomien yhteiset alkutekijät
EcoMe – a reusable, ecological and affordable menstrual hygiene product for developing region
Effects of NSAIDs on the Small Intestine
Re-evaluating the cost-benefit of two options for public transportation services over Kruunuvuorenselkä
Litiumin kierrätys ja uudelleenkäyttö energian varastoinnissa

Pienoisnäyttely on Tekniikan museossa esillä kesäkauden ajan.
Share this with your friends!

Print version
Voit ostaa Museokortin tästä museokohteesta tai verkosta
Museum contact details

Museum of Technology
Viikintie 1, 00560 Helsinki
(09) 7288 440
Admission fees
8/5/2/0€

Payment methods
käteinen/pankkikortti
luottokortit Visa, Visa Electron ja MasterCard
Museokortti (kortin voi myös uusia tai ostaa museosta)
Opening hours
| | |
| --- | --- |
| Mon | Closed |
| Tue | 09:00-17:00 |
| Wed | 09:00-17:00 |
| Thu | 09:00-19:00 |
| Fri | 09:00-17:00 |
| Sat | 11:00-17:00 |
| Sun | 11:00-17:00 |
Thursdays free entrance. Check the exceptions from the website: www.tekniikanmuseo.fi