5.4.2019–22.9.2019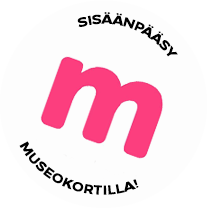 Exhibition
Secret Universe
Design Museum's main exhibition of the spring and summer seasons will display work by the COMPANY design studio from over the past ten years.
Since 2007, designer duo Aamu Song (born 1974) and Johan Olin (born 1974) have travelled around the world, seeking in a folkloristic spirit traditional crafts techniques and manufacturing skills. On their travels, Song and Olin have come to know workshops and master craftspeople in Japan, Russia, Mexico and other countries. These trips have resulted in art objects, clothing, accessories and furniture made together with local masters of crafts. Through their work, Song and Olin want to direct attention to the endangered nature of crafts skills and the unsustainability of present-day consumer culture, and to offer alternatives to consumerism. This exhibition will present Song and Olin's artistic process as a whole from travelling to meeting master craftspeople and from correspondence to production and the completed objects.
Thanks to Opetus- ja kulttuuriministeriö, Suomen Kulttuurirahasto, Taiteen Keskustoimikunta, Svenska Kulturfonden, Suomen Japanin instituutti, Suomen Pietarin instituutti ja Frame Art Fund.
Share this with your friends!

Print version
Voit ostaa Museokortin tästä museokohteesta tai verkosta
Museum contact details

Design Museum
Korkeavuorenkatu 23, 00130 Helsinki
(09) 622 0540
Admission fees
12/10/6

Payment methods
Pankkikortti, kulttuuriseteli, Helsinki-kortti, museokortti
Opening hours
| | |
| --- | --- |
| Mon | Closed |
| Tue | 11:00-20:00 |
| Wed | 11:00-18:00 |
| Thu | 11:00-18:00 |
| Fri | 11:00-18:00 |
| Sat | 11:00-18:00 |
| Sun | 11:00-18:00 |
Summertime 1.6.-31.8. Mon-Sun 11-18 / 1.9. - 31.5. mond closed,, tues 11-8 pm, swed - sun 11- 6 pm