Nelimarkka museum the Regional Art Museum of Southern Ostrobothnia
23.2.2019–19.5.2019 NÄYTTELY/TAPAHTUMA PÄÄTTYNYT

Töysä-born artist Arvi Mäenpää (1899 -1976) was a talented drawer and aquarelle painter. However, he is best known for his tiny miniature paintings, with humorous subjects portraying the life of ordinary people in the South Ostrobothnia region. He depicted the everyday life at the countryside with a gentle irony. Mäenpää's miniature paintings can also be seen as ethnological studies of the past.
The tiny images introduce scenes from the doctors office, grocery store, drying barn the traditional Ostrobothnian house and activities such as farming, boating, and celebration.
Mäenpää begun his artistic career in the 1910's by making caricatures and illustrations for living. In the 1920's Mäenpää became interested in the aquarelle technique and painted for example landscapes from his trips to Southern France. In the 1930's Mäenpää chose the humorous folk depiction as his subject and it was the turning point of his career.
Mäenpääs's paintings are barely bigger than a matchbox. "The work requires temper and sometimes you need a magnifying glass. There is only one hair in my paintbrush and that too, is sharpened." (Mäenpää 1934). After Mäenpää found his technique, he worked with miniature painting until the end of his career.
The collection has been gathered by Doctor and Businessman Juhani Aho (1930 - 2018), also born in Töysä. Aho is known as the founder of Ruka Ski Resort and Aava Medical Center. Arvi Mäenpää's wife was Aho's teacher at the elementary school. Aho was only a young medical student when he bought his first painting by Arvi Mäenpää. After that, collecting Mäenpää's work became a lifelong passion for Aho.
The collection is the largest private collection of Mäenpää's work featuring 122 works. Most of the works are miniatures form the 1940's, 50's and 60's, but works from the 70's, an early portrait from 1918, aquarelles from Cannes and drawings are also presented at the exhibition.
Share this with your friends!

Print version
Voit ostaa Museokortin tästä museokohteesta tai verkosta
Museum contact details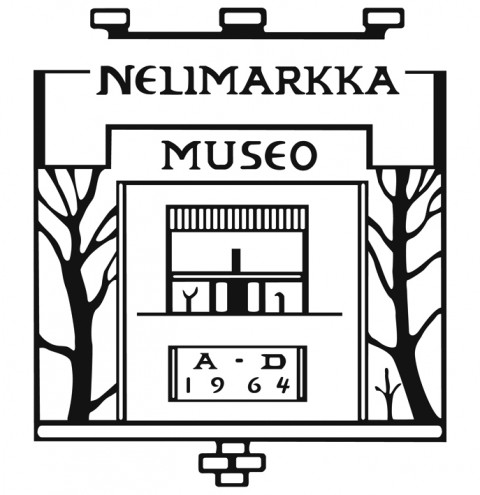 Nelimarkka museum the Regional Art Museum of Southern Ostrobothnia
Pekkolantie 115, 62900 Alajärvi
(06) 557 2129
Admission fees
6/4/0 €
Payment methods
käteinen, yleisimmät pankki- ja luottokortit.
Opening hours
| | |
| --- | --- |
| Mon | Closed |
| Tue | 11:00-17:00 |
| Wed | 11:00-17:00 |
| Thu | 11:00-17:00 |
| Fri | 11:00-17:00 |
| Sat | 12:00-16:00 |
| Sun | 12:00-17:00 |