8.2.2019–19.5.2019 NÄYTTELY/TAPAHTUMA PÄÄTTYNYT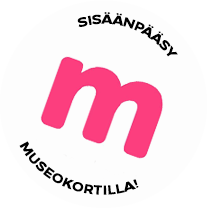 Exhibition
Salla Tykkä
This exhibition is the first retrospective overview of the work of internationally renowned artist Salla Tykkä (b. 1973) in Finland.
Tykkä works mainly with video and photography. The earliest works in the exhibition are from the late 1990s, and the latest Untitled (White – Alps) is from 2019.
In her video works, Tykkä employs the narrative means of cinema, but deviates from conventional plot arcs. Their narratives often contain more gaps than final solutions. The emotional charge and tensions are constructed through precise visual storytelling and sound design instead of dialogue. Tykkä also utilises the methods of documentary films, such as archive photos and interviews.
The pervasive themes of the exhibition are gaze, power and gender. Who is looking and how? Who is the object of the gaze? In her earliest works, Tykkä has dealt with the gendered nature of the gaze. Her body of work also includes autobiographical pieces, in which the artist deals for example with discipline and control directed at the physical body. In her recent works, the artist has reflected on the Western and colonialist gaze and its problematic nature.
The dialogue between Tykkä and cinematographer Samuli Saastamoinen, who has filmed many of the works on display, can be read at the exhibition in the form of a book.
Share this with your friends!

Print version
Voit ostaa Museokortin tästä museokohteesta tai verkosta
Museum contact details
Wäinö Aaltonen Museum of Art
Itäinen Rantakatu 38, Turku
(02) 262 0850
Admission fees
10/5/4 €

Payment methods
Käteinen, yleisimmät pankki- ja luottokortit.Smartum- , TYKY- ja Virike-kulttuurisetelit.
Opening hours
| | |
| --- | --- |
| Mon | Closed |
| Tue | 10:00-18:00 |
| Wed | 10:00-18:00 |
| Thu | 10:00-18:00 |
| Fri | 10:00-18:00 |
| Sat | 10:00-18:00 |
| Sun | 10:00-18:00 |
Closed 19.4., 1.5., 21.–23.6., 6.12., 24.–25.12., 31.12.–1.1. Open 20.6. 10:00–15:00.