Finnish Museum of Agriculture Sarka
26.1.2019–22.12.2019

Matka maidon historiaan –näyttely kertoo mukaansatempaavasti ja modernilla otteella maidon historiasta 1800-luvulta tähän päivään.
Maito on keskeinen osa suomalaista ruokakulttuuria. Maito ja lehmä ovat olleet Suomen historiassa "talon ja torpan turva", ja maidosta kirnuttava voi oli vaihdannan väline sekä yksi Suomen tärkeimmistä vientituotteista 1900-luvun alkupuolella. Yhä edelleen maidontuotanto ja -jalostus tuovat noin 60 % maatalouden tuloista Suomessa ja työllistävät alihankintoineen noin 30 000 ihmistä. Tänä päivänä maitotuotteet ovat Suomen suurin elintarvikeviennin tuoteryhmä noin neljänneksen osuudellaan.
Näyttely tutustuttaa muun muassa maidonkäsittelyyn, pakkaamiseen ja mainontaan ennen ja nyt. Eri vuosikymmenten maitotuotteet ja –mainokset vievät nostalgisiin tunnelmiin. Samalla esimerkit nostavat esiin alan merkittävimpiä uutuuksia kautta historian.
Kävijät voivat tutustua myös nykyaikaisen lypsyrobotin toimintaan sekä kurkistaa Valion hyvin modernin välipalatehtaan tuotantoon. Näyttelyssä voi jokainen auttaa maitotilallisia antamalla nimiehdotuksia vuonna 2019 syntyville vasikoille sekä tutustua maidon matkaan tiloilta maitopurkkeihin.
Eikä näyttelyssä tietenkään unohdeta Suomen ainoan tiedenobelistin, akateemikko Artturi Ilmari Virtasen uraa ja hänen Nobel-palkittuja keksintöjään, AIV-voisuolaa ja AIV-rehua.
Maitoa ja maidonjalostuksen historiaa käsittelevä Matka maidon historiaan –näyttely on Valio Oy:n ja Sarka-museon yhteistyössä toteuttama, ja se on esillä Suomen maatalousmuseo Saran vaihtuvien näyttelyiden tilassa 26.1.-22.12.2019.
Share this with your friends!

Print version
Voit ostaa Museokortin tästä museokohteesta tai verkosta
Museum contact details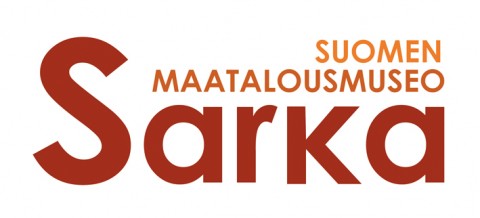 Finnish Museum of Agriculture Sarka
Vanhankirkontie 383, 32200 Loimaa
02 763 7700
Admission fees
8/6/0 €

Payment methods
Maatalousmuseon lipunmyynnissä käy maksuvälineinä käteisen ja pankkikorttien lisäksi luottokorteista Visa, Visa Electron, Mastercard ja Maestro.

Maksuvälineenä toimivat myös Smartumin Kulttuurisetelit, Virikesetelit ja Tyky-Kuntosetelit. Seteleillä voi maksaa museon pääsylippuja ja opastuksia ja ne hyväksytään maksettaessa nimellisarvostaan.
Opening hours
| | |
| --- | --- |
| Mon | Closed |
| Tue | 10:00-17:00 |
| Wed | 10:00-17:00 |
| Thu | 10:00-17:00 |
| Fri | 10:00-17:00 |
| Sat | 10:00-17:00 |
| Sun | 10:00-17:00 |
1.4.-30.9. every day 10 am – 5 pm, 1.10.-31.3. Tuesday – Sunday 10 am – 5 pm
Näyttelyn tekstit kielillä