15.12.2018–31.3.2019 NÄYTTELY/TAPAHTUMA PÄÄTTYNYT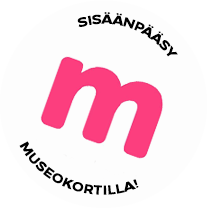 Exhibition
Fairytale Cabin - Illustrations of Usko Laukkanen
Fairytale Cabin is the Moomin Museum's exhibition featuring the unsung achievements of the Finnish illustrator Usko Laukkanen (1930-2000), who carved out a long, rich career during an era when illustrators received little recognition.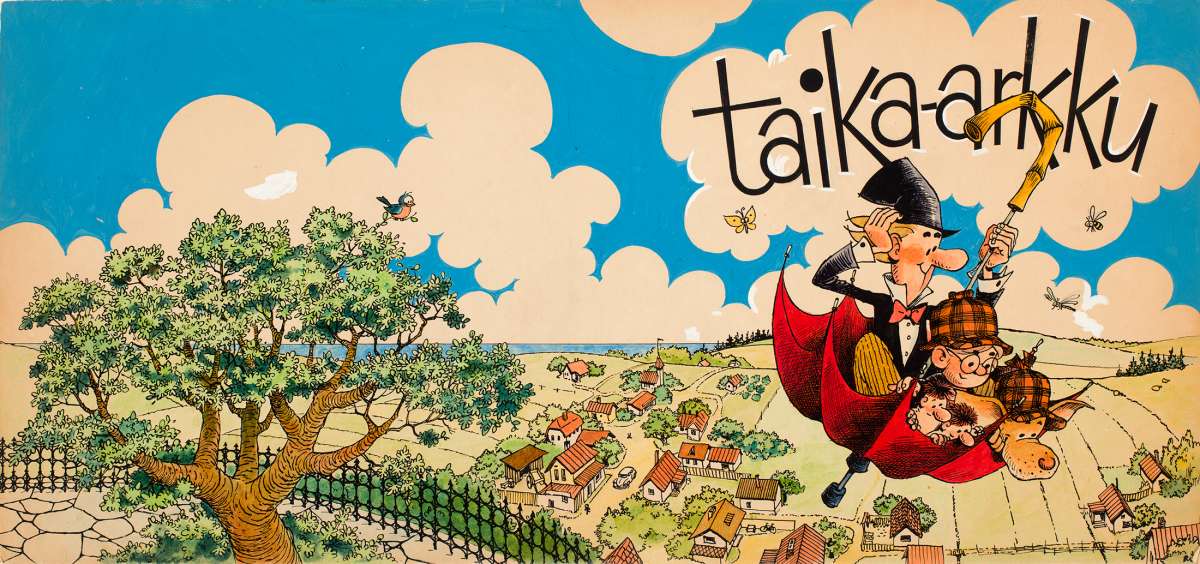 Voit ostaa Museokortin tästä museokohteesta tai verkosta
Though Laukkanen's work is loved by many, his name is lesser known among wider audiences.
Laukkanen was a highly versatile illustrator and comic artist. He is known primarily as an illustrator of children's picture books and textbooks. A whole generation grew up with his illustrations for the Finnish Children's ABC and First Reader (1958) and its later editions, as well as the textbooks he illustrated for the Otava and Valistus publishing companies.
Among his crowning achievements was his self-authored book Laulumaja (Song Cabin, 1956), which placed third in a Nordic picture book competition and was the only Finnish book ever released in the Tammi publishing company's Little Golden Books series. Translated editions were published in a number of countries.
Picture books and fairytales were important to Laukkanen, an industrious illustrator who spared no effort adding lively touches and perfecting every detail of his illustrations. The works in the exhibition are all original drawings, in which the colours glow brighter than ever seen in print.
Later Laukkanen worked as a commercial artist (for clients including the Finnish Road Safety Council and Postipankki Bank) and animator (notably as the creator of Esso's 'tiger in the tank' commercial from the 1960s). Towards the end of his career he chiefly worked for Satukustannus. He illustrated dozens of picture books for this Tampere-based publishing house from the 1970s to the 1990s, some of which were translated into Swedish and Russian.
Laukkanen additionally made a mark as a comics artist. His best-known series Masto ja Märssy (Mast and Crow's Nest) was published in the Finnish comics periodical Sarjis in the early 1970s. He spent decades working on his unpublished Captain Kidd strip. Laukkanen received the Puupäähattu Award for Finnish Comics Artists in 1988 in recognition of his small yet distinctive body of work in comics art.
Fairytale Cabin was produced in collaboration with the Finnish Comics Museum.
Share this with your friends!

Print version
Museum contact details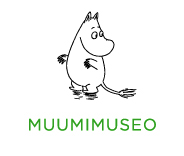 Moomin Museum
Muumimuseo, Tampere-talo, Yliopistonkatu 55, 33100 Tampere
+358 (0)3 243 4111
Admission fees
12/6€
Payment methods
käteinen, yleisimmät pankki- ja luottokortit.
Opening hours
| | |
| --- | --- |
| Mon | Closed |
| Tue | 09:00-17:00 |
| Wed | 09:00-17:00 |
| Thu | 09:00-19:00 |
| Fri | 09:00-19:00 |
| Sat | 10:00-17:00 |
| Sun | 10:00-17:00 |
Please see exceptional opening hours at moominmuseum.fi