Finnish Museum of Agriculture Sarka
14.1.2019–19.5.2019

Kuuden taiteilijan muodostama Taivasalla -ryhmä on tarttunut maitoteemaan erilaisilla tekniikoilla ja työtavoilla. Näyttely koostuu mm. akvarelleista, akryylitöistä, hiilimaalauksista, tussipiirroksista, maalauksista käsintehdylle paperille sekä sarjakuvista.
Kaikissa näyttelyn töissä käsitellään tavalla tai toisella maitoa. Erilaiset lähestymistavat luovat mielenkiintoisen kokonaisuuden. Maitoa lypsetään, ja se on energian lähde. Kuljetaan paimenessa ja työskennellään navetassa. Maidon konkreettiset ja symboliset merkitykset kuvastuvat niin tässä ajassa kuin "ennen vanhaankin".
Varsinaissuomalaisen Taivasalla –ryhmän muodostavat Nanna Jalkanen, Erja Ketamo, Arja Maarit Puhakka, Pirkko Siivonen-Takku, Eija Tähkäpää ja Paula Vierikko.
Nanna Jalkasen työt ovat tulkintoja Johannes Vermeerin Maitotyttö maalauksesta vuodelta 1658. Työt ovat osa "A Dream of Vermeer's Milkmaid" -sarjaa. Maito näyttäytyy näissä töissä yhtä aikaa arkisena sekä universaalina elämänvoimana. Erja Ketamo puolestaan lähestyy maitoon liittyviä asioita ja esineitä hiilimaalauksin.
Arja Maarit Puhakalta nähdään näyttelyssä mm. Maito –sarja, jossa hän kuvaa karjakkona toiminutta kasvatusäitiään. Teosten pohjana ovat syanotypia –menetelmällä siirretyt valokuvat, joita Puhakka on työstänyt eteenpäin piirtämällä ja maalaamalla. Myös Paula Vierikon teosten taustalla löytyy äidin tarinoita ja kertomuksia mm. paimenessa olosta. Vierikko on siirtänyt tarinat sarjakuvataiteeksi.
Pirkko Siivonen-Takun lähtökohta näyttelyyn on ollut lehmä tänä päivänä ja ennen. Hänen dokumentaristiset akvarellinsa vievät katsojan mm. nykyaikaiseen navettaan. Eija Tähkäpään teoksissa maitoteema löytää muotonsa paperimassasta.
Maito -näyttely on esillä Suomen maatalousmuseo Saran seminaaritila Riihessä 14.1.-19.5.2019.

Share this with your friends!

Print version
Voit ostaa Museokortin tästä museokohteesta tai verkosta
Museum contact details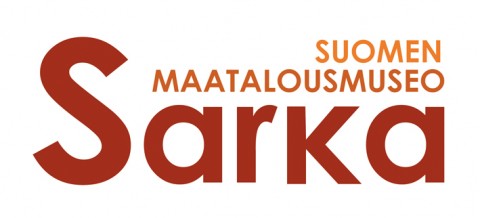 Finnish Museum of Agriculture Sarka
Vanhankirkontie 383, 32200 Loimaa
02 763 7700
Admission fees
8/6/0 €

Payment methods
Maatalousmuseon lipunmyynnissä käy maksuvälineinä käteisen ja pankkikorttien lisäksi luottokorteista Visa, Visa Electron, Mastercard ja Maestro.

Maksuvälineenä toimivat myös Smartumin Kulttuurisetelit, Virikesetelit ja Tyky-Kuntosetelit. Seteleillä voi maksaa museon pääsylippuja ja opastuksia ja ne hyväksytään maksettaessa nimellisarvostaan.
Opening hours
| | |
| --- | --- |
| Mon | 10:00-17:00 |
| Tue | 10:00-17:00 |
| Wed | 10:00-17:00 |
| Thu | 10:00-17:00 |
| Fri | 10:00-17:00 |
| Sat | 10:00-17:00 |
| Sun | 10:00-17:00 |
1.4.-30.9. every day 10 am – 5 pm, 1.10.-31.3. Tuesday – Sunday 10 am – 5 pm
Museum exhibitions
Museum events