8.2.2019–19.5.2019 NÄYTTELY/TAPAHTUMA PÄÄTTYNYT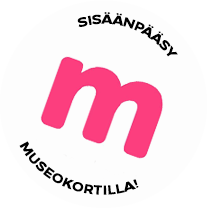 Exhibition
Luonnosta: Olavi Lanu
Pintarakenne oli kuvanveistäjä Olavi Lanulle (1925-2015) aina tärkeämpi kuin veistosten muoto.
Viipurissa syntynyt kuvanveistäjä Olavi Lanu (1925–2015) on yksi merkittävistä kansainvälisesti tunnetuista suomalaistaiteilijoista. Pienenä poikana hän oli usein isovanhempiensa karjapaimenena. Luonnon tarkkailu ja kaikenlainen rakentelu olivat mieluista puuhaa sillä aikaa, kun lehmät lepäilivät. Sodan jälkeen Olavi Lanu aloitti taideopinnot Vapaassa taidekoulussa ja siirtyi sieltä Suomen taideakatemian kouluun. Hän jatkoi opiskeluaan vielä 1950-luvun alussa Pariisissa.
Taidemaalarikoulutuksen saanut Olavi Lanu maalasi aluksi kubistisia maisemia, asetelmia ja henkilökuvia. Jonkinlaisen kriisin jälkeen hän jätti 1960-luvun alussa värit ja alkoi maalata lähes monokromaattisia töitä. Hän löysi aiheensa huonoista sanomalehtikuvista, jotka tuolloin rakentuivat rastereista. Maalauksiin alkoi tulla karheutta niin rastereista kuin hiekasta. Rastereita Lanu alkoi työstää kuviinsa kohoumina, hiekkaa hän sekoitti temperamaalauksiin.
Kuvat kehittyivät 1970-luvulla reliefeiksi ja vähitellen ihmisfiguureiksi. Tuolloin materiaalina oli lauta, josta Olavi Lanu rakensi kerroksittain kuvaa. Samaan aikaan hän teki figuureja luonnonmateriaaleista ja valokuvasi ne.
Olavi Lanu valittiin Suomen edustajaksi Venetsian biennaaliin 1978. Siellä aiheena oli ihmisen ja luonnon vuorovaikutus. Näyttely oli käänteentekevä. Kutsuja alkoi tulla ulkomaille ja Suomessakin moniin kesänäyttelyihin.
Lasikuitu on ollut tärkeä materiaali Olavi Lanulle niin muotteina, sideaineena kuin varsinaisen työn materiaalinakin. Luonnonmateriaalin jäljittely on monesti ollut tavoitteena, mutta myös vapaampi tulkinta materiaaleista. Pintarakenne onkin ollut aina tärkeämpi kuin muoto.
Valtaosa Luonnosta-näyttelyn teoksista kuuluu Taidemuseo Eemilin kokoelmiin ja on saatu lahjoituksena Olavi Lanun perillisiltä. Näyttelyn kuraattorina on toiminut metropoliitta Arseni yhteistyössä taiteilija Tarja Lanun kanssa.
Taidemuseo Eemilin kevään 2019 näyttelykokonaisuus on osa Suomen Kulttuurirahaston 8.-luokkalaisille suunnattua Taidetestaajat-hanketta, jossa työskentely tapahtuu teemalla: Taiteilijan tie – kuvanveisto ammattina. Näyttelyaikana Studioon rakentuu nuorten yhteisteos: Black and White Face Wall.
Share this with your friends!

Print version
Voit ostaa Museokortin tästä museokohteesta tai verkosta
Museum contact details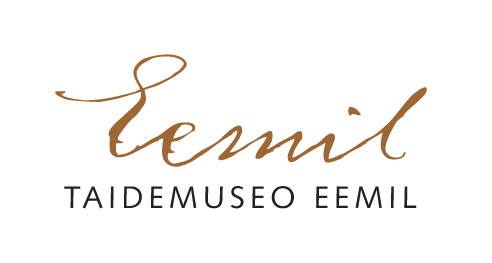 Art Museum Eemil
Suistamontie 3, 73100 Lapinlahti
040 187 2678
Admission fees
8/7/0 €.
Payment methods
Museossa käyvät Smartum- ja Tyky-kuntosetelit.

Opening hours
| | |
| --- | --- |
| Mon | Closed |
| Tue | Closed |
| Wed | 11:00-16:00 |
| Thu | 11:00-16:00 |
| Fri | 11:00-16:00 |
| Sat | 11:00-15:00 |
| Sun | 11:00-15:00 |