Rauma Museum, Marela, Shipowner´s home
21.4.2018–21.4.2019 NÄYTTELY/TAPAHTUMA PÄÄTTYNYT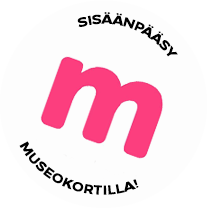 Exhibition
Starfish and other souvenirs from the World's seas
The exhibition displays a varied collection of souvenirs brought from the World's seas by seafarers and sailors from Rauma.
A similar exhibition was held in the Old Town Hall in 1910. Back then, visitors saw various artifacts from abroad: vertebra of a whale, ostrich eggs, seashells, Chinese umbrellas, hats and magic wands were all on display. Similar artifacts will now astonish museum visitors in Rauma museum's Marela house.
Share this with your friends!

Print version
Voit ostaa Museokortin tästä museokohteesta tai verkosta
Museum contact details
Rauma Museum, Marela, Shipowner´s home
Kauppakatu 24, 26100 Rauma
044 567 9183
Admission fees
Kertalippu 5/3,50/2,50 €
Yhteislippu 8/6/4 € (voimassa 2pv)
Alle 18-v. vapaa pääsy


Payment methods
Visa, Visa Electron, Mastercard, Maestro, kulttuurisetelit (Smartum, Tyky, Virike), E-passi/KulttuuriPassi, Museokortti.
Opening hours
| | |
| --- | --- |
| Mon | Closed |
| Tue | 10:00-17:00 |
| Wed | 10:00-17:00 |
| Thu | 10:00-17:00 |
| Fri | 10:00-17:00 |
| Sat | 10:00-17:00 |
| Sun | 10:00-17:00 |
closed on mondays