7.1.2018–15.4.2018 NÄYTTELY/TAPAHTUMA PÄÄTTYNYT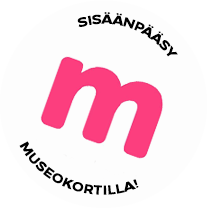 Exhibition
Memento - Ulla Pohjola and Kaija Poijula
The insightful works of Ulla Pohjola and Kaija Poijula in Memento exhibition take the audience on an exploration
Voit ostaa Museokortin tästä museokohteesta tai verkosta
The year 2018 in the Craft Museum of Finland begins with the Memento exhibition, which consists of solo exhibitions by visual artists Ulla Pohjola and Kaija Poijula. They both are storytellers and with the works they illustrate their inner worlds. Pohjola and Poijula are masters of handling and merging different natural materials. There are mirrors, stones, a burnt loom, skulls, bream scales and fluffs of dandelions in their works. The artists use such techniques as embroidery, painting and collages of objects.
Ulla Pohjola
In her art Visual Artist Ulla Pohjola deals with the mystery of being a human and the inexplicable presence of the unseen. Her works are memories of places, events, thoughts and feelings. They let the audience experience all that people carry with them consciously and unconsciously.
Pohjola creates entireties in her works and uses different textile techniques and painting techniques as well as utilizes objects that she has found in the nature or from the flea markets. Direct contact with materials, presence and letting herself quiet down are important for her. Pohjola's personal way of working turns her private feelings and imagery into a shared experience.

Kaija Poijula
In her works, Visual Artist Kaija Poijula strives to depict the sense of being an outsider, loneliness and the invisible world of shadows, without becoming too melancholic. Poijula quotes the poet Pentti Saarikoski (1937 – 1983): "I am not interested in the world and its places. I am interested in places and their worlds."
In her works Poijula uses such materials as animal skulls, plants as well as worn, rusty, abandoned and partly burnt objects. The memories entangled with the objects blend together with the fragile and heavy materials and become works, which create dreamlike, an almost scary-tale atmosphere.

Share this with your friends!

Print version
Museum contact details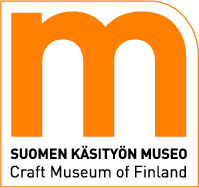 The Craft Museum of Finland
Kauppakatu 25, 40100 Jyväskylä
(014) 266 4370
Admission fees
6/3/0 €
Payment methods
visa, mastercard, museokortti, Smartum liikunta- ja kulttuuriseteli ja -saldokortti, Sportti&KulttuuriPassi, Tyky-kuntoseteli sekä Ticket Mind&Body ja Ticket Duo -kortti.
Opening hours
| | |
| --- | --- |
| Mon | Closed |
| Tue | 11:00-18:00 |
| Wed | 11:00-18:00 |
| Thu | 11:00-18:00 |
| Fri | 11:00-18:00 |
| Sat | 11:00-18:00 |
| Sun | 11:00-18:00 |
Free entry on Fridays. During summer 1.6.-31.8. Open Tue-Fri and Sun 11-18, Sat 11-16. Exceptions in opening times during the holidays. Further information about opening hours is available at: www.craftmuseum.fi/aukiolo.htm#poikkeavat_aukioloajat