22.4.2017–31.3.2019 NÄYTTELY/TAPAHTUMA PÄÄTTYNYT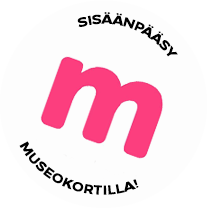 Exhibition
Master Lacemakers – Aalto Sisters: Anna Palmu and Ester Aaltonen
The exhibition series highlighting master lacemakers in Rauma continues, this time with an exhibition about two lacemaking sisters, the Aalto sisters.
Anna Palmu and Ester Aaltonen are a prime example of how the tradition of lacemaking in Rauma has moved from generation to generation. Both sisters have been making lace since they were children. Since the 1970s their works have been on display on numerous exhibitions all over Finland. Both sisters were also active members of the lace making organization, Nyplääjät ry.
Share this with your friends!

Print version
Voit ostaa Museokortin tästä museokohteesta tai verkosta
Museum contact details
Rauma Museum, Old Town Hall
Kauppakatu 13
044 793 3532
Admission fees
Kertalippu 5/3,50/2,50 €
Yhteislippu 8/6/4 € (voimassa 2 pv)
Alle 18-v. vapaa pääsy


Payment methods
Visa, Visa Electron, Mastercard, Maestro, Kulttuurisetelit (Smartum, Tyky, Virike), E-passi/KulttuuriPassi, Museokortti.
Opening hours
| | |
| --- | --- |
| Mon | Closed |
| Tue | 12:00-17:00 |
| Wed | 12:00-17:00 |
| Thu | 12:00-17:00 |
| Fri | 12:00-17:00 |
| Sat | 10:00-14:00 |
| Sun | 11:00-17:00 |
closed on mondays