23.9.2017–7.1.2018 NÄYTTELY/TAPAHTUMA PÄÄTTYNYT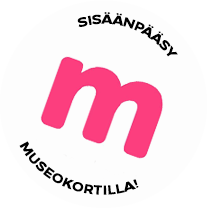 Exhibition
Juho Karjalainen
Juho Karjalainen will turn 70 in 2017 and this jubilee exhibition presents the skilful graphic artist's newest works. Some of his earlier works are also on display. The exhibition was produced in collaboration with Jyväskylä and Kajaani Art Museums.
Juho Karjalainen PRINTMAKER
Lappeenranta Art Museum
22 September 2017 – 7 January 2018
An exhibition of works by Juho Karjalainen, one of Finland's most important printmakers, is opening in Lappeenranta. Juho Karjalainen is a printmaker and a master of minimalism. He is fascinated by monochrome and, above all, a restrained range of colour. His use of colour is judiciously considered as colours hold significant meaning for him. His works often feature black and one or two shades of colour such as sepia, red or blue, with which the black is often mixed. Combined with the restrained colour scale, the etching technique developed by Karjalainen himself imparts a highly distinctive painterly style – the hallmark of his works – reminiscent of oriental ink wash paintings or the tonal surfaces of watercolour.
One of the main themes of Juho Karjalainen's art is the classical human body. He is particularly well known for his large works featuring men, a theme that he adopted in 1993. Before this, he had focussed on women. The male-themed works contain echoes of the artist's own life, with a philosophical and often symbolic nature. Karjalainen's works show people adapting seamlessly to nature, while also exposing their loneliness. His work has also repeatedly featured animal themes, more abstract cloud themes, and mythological and literary themes such as Icarus and Kullervo.
Karjalainen has returned to animal themes in his most recent works. As well as cats and dogs, a new animal has appeared in his works: the wolf. The wolf-themed works were inspired by Winterreise (the Winter Journey) a collection of poems by German poet Wilhelm Müller (1794–1827). Winterreise tells the story of the poet's winter treks, lost love, death and hope. It deals with the various tones of a person's walk on earth from the most unforgettable memories to moments of joy. In 1827, Franz Schubert set the poems into a song cycle of the same name, described as one of the foremost works in the genre of lied art.
Karjalainen has taught screen printing and lithography techniques at the Fine Arts Academy of Finland for six years. Karjalainen worked as a class teacher at the University of Art and Design for almost 20 years. In 1991, he served as the Rector of the Pori School of Art. Karjalainen has also published two books on lithography. The artist has received national and international awards, including the Ars Fennica recognition grant in 1996 and the Pro Finlandia Medal in 2010. Karjalainen worked as a professor of art from 2005 to 2010.
Karjalainen has lived in Hamina for several years, but he was born and raised in Säräisniemi in Kainuu, on the western shore of Lake Oulujärvi. From 1977 to 1980, Karjalainen held the position of provincial artist in Jyväskylä, where he was tasked with setting up a European-style printmaking workshop and taking responsibility for the teaching of printmaking. For this reason, the exhibition has travelled via North-East Finland, Central Finland and Kainuu. The exhibition was shown at Jyväskylä Art Museum in spring 2017 and in Kajaani Art Museum in the summer.
There is also a publication connected to the exhibition: Juho Karjalainen taidegraafikko (Bookwell 2017, Finnish and English), published jointly by the art museums of Jyväskylä and Lappeenranta. The exhibition also features a 10-minute video about Juho Karjalainen, produced by Jyväskylä Art Museum.

Share this with your friends!

Print version
Museum contact details

Lappeenranta Art Museum
Kristiinankatu 8-10, 53900 Lappeenranta
(05) 616 2256
Admission fees
Pääsymaksut 9/8/0 €
Payment methods
käteinen, yleisimmät pankki- ja luottokortit.
Opening hours
| | |
| --- | --- |
| Mon | Closed |
| Tue | 11:00-17:00 |
| Wed | 11:00-17:00 |
| Thu | 11:00-17:00 |
| Fri | 11:00-17:00 |
| Sat | 11:00-17:00 |
| Sun | 11:00-17:00 |
2.1.-10.6.2018, 28.8.-30.12.2018 Tue-Sun 11-17, 11.6.-26.8.2018 Mon-Fri 10-18, Sat-Sun 11-17