Poikilo-museums, Kouvola Art Museum and Kouvola City Museum
14.9.2017–7.1.2018 NÄYTTELY/TAPAHTUMA PÄÄTTYNYT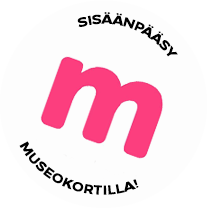 Exhibition
Sirpaleita suomalaisuudesta - Suomi 100 vuotta
Taatusti valtavirrasta poikkeava ja myyttejä murtava näyttely johdattaa suomalaisuuden jäljille ilman armoa ja ennakkoluuloja, kipupisteiden ja ilonaiheiden läpi parinsadan vuoden takaa nykypäivään asti.

Esillä on useita harvoin nähtyjä teoksia, kuten Kuuluisa Ilja Glazunovin presidentti Kekkosen muotokuva, Joseph Alasen Hämeen valloitus ja Henry Ericssonin Hennalan vankileiri -aiheiset dokumenttipiirrokset. Näiden ja monen muun teoksen kautta avautuu suomalaisuudesta aivan uusi käsitys. Näyttelyn on kuratoinut suomalaisuuden myyttejä tutkinut yliopistonlehtori Derek Fewster Helsingin yliopistosta. Teoksia on lainattu mm. Kansallisgalleriasta ja Tampereen Työväenyhdistykseltä. Näyttelyssä on esillä myös Pekka Jylhän tätä näyttelyä varten toteuttama tilateos.
Kino-Poikilossa pyörii näyttelyn ajan Peter von Baghin ainutlaatuinen Sinitaivas-videodokumentti suomalaisen viihdemusiikin maailmasta.

Share this with your friends!

Print version
Museum contact details

Poikilo-museums, Kouvola Art Museum and Kouvola City Museum
Varuskuntakatu 11, 45100 Kouvola
020 615 5297
Admission fees
Yksi museo 7/5/0 €
Molemmat museot 11/8/0 €
Alle 18-vuotiaat vapaa pääsy
Payment methods
käteinen, yleisimmät pankki- ja luottokortit. Tyky-kuntosetelit.
Opening hours
| | |
| --- | --- |
| Mon | Closed |
| Tue | 11:00-18:00 |
| Wed | 11:00-18:00 |
| Thu | 11:00-18:00 |
| Fri | 11:00-18:00 |
| Sat | 12:00-17:00 |
| Sun | 12:00-17:00 |