4.5.2017–6.1.2018 NÄYTTELY/TAPAHTUMA PÄÄTTYNYT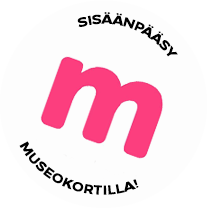 Exhibition
Metsiemme tuntematon aarreaitta
Näyttely esittelee joukon metsiemme omituisimpia eliöitä upeina valokuvasuurennoksina ja humoristisina piirroksina. Värejä ja kimallusta ei luonnon aarreaitasta puutu!
Suomalaiset metsät, niin hyvin kuin kuvittelemmekin ne tuntevamme, ovat täynnä salaisuuksia. Todellisuudessa emme edes tiedä, montako eliölajia metsissämme elää, puhumattakaan niiden elintavoista. Siksi valtakunnallisessa Puutteellisesti tunnettujen ja uhanalaisten metsälajien tutkimusohjelmassa (PUTTE) selvitettiin esimerkiksi seitikkien, sammalpunkkien ja maksasammalten monimuotoisuutta. Korkeatasoinen tutkimus tukee luonnon monimuotoisuuden suojelua.
Oletko siis valmis tutkimusmatkalle kohti suurta – tai pientä – tuntematonta? Metsiemme tuntematon aarreaitta –näyttely esittelee upein valokuvin ja asiantuntijoiden kirjoittamin tekstein mitä omituisimpia otuksia loispistiäisistä limasieniin. Huumoria näyttelyyn tuovat Seppo Leinosen mainiot sarjakuvat, joissa yksinäinen sulkukotilo etsii kumppania tai pippurinen kirva räppää jymyjäärän suohon.
Museossa pääsee myös itse leikkimään luonnontieteilijää. Monen lajin suomenkielinen nimi kutkuttaa mielikuvitusta. Miltä näyttää kirahvinuoranen, kärsänenätti tai syrjäntympönen? Museossa voi myös harjoitella lajintunnistusta, ja lopuksi voi ottaa mukaan vinkkejä pienten tutkimusten tekemiseen omassa lähimetsässä. Jokaisella retkellä löytyy varmasti jotain uutta, sillä metsien tuntemattomasta aarreaitasta ei värejä tai yllätyksiä puutu!
Metsiemme tuntematon aarreaitta –näyttely pohjautuu Suomen ympäristökeskuksen, Ympäristöministeriön, PUTTE-ohjelman ja METSO-ohjelman tuottamaan valokuvanäyttelyyn, jota on täydennetty Kuopion luonnontieteellisen museon asiantuntemuksella.
Share this with your friends!

Print version
Museum contact details

Kuopio Museum
Kauppakatu 23, 70100 Kuopio
(017) 182 625 (Kuopion korttelimuseo)
Admission fees
Payment methods
käteinen, yleisimmät pankki- ja luottokortit.
Opening hours
| | |
| --- | --- |
| Mon | Closed |
| Tue | Closed |
| Wed | Closed |
| Thu | Closed |
| Fri | Closed |
| Sat | Closed |
| Sun | Closed |
Kuopio Museum is closed because of renovation. We will be open in year 2021.