18.3.2016–31.12.2022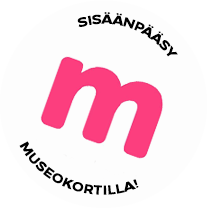 Exhibition
Stories of Finnish Art
Stories of Finnish art presents Finland's well-loved classics with a twist. Closed for now according to the guidance issued by the Government of Finland.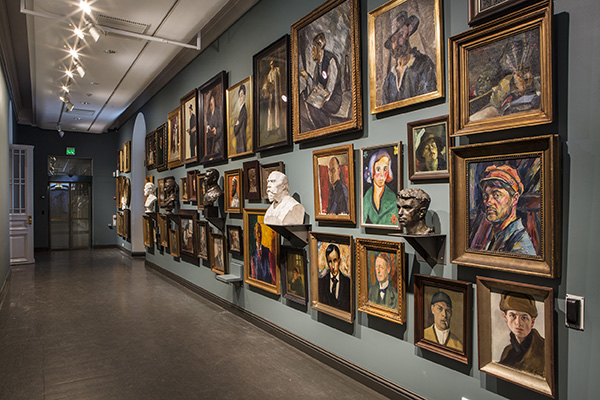 The Ateneum Art Museum has the country's oldest and largest art collection. Stories of Finnish Art draws new parallels and highlights works that have not been on show for a long time.
Stories of Finnish Art illustrates the development of art in Finland from 1809 until the 1970s. At the exhibition, the story of Finnish art is juxtaposed with international developments in art and contemporary social events. On display, side by side, are Finnish and international masterpieces from our collections, such as Le Corbusier's Two Women (1939), Hugo Simberg's The Wounded Angel (1903), Edvard Munch's Bathing Men (1907–08), and Ilya Repin's Portrait of Natalia Nordmann (1900).
The works on display in the new halls of modern art highlight the post-Second World War reconstruction period and the emergent media society. The exhibition will feature paintings, sculptures and prints by Finnish and foreign artists such as Anitra Lucander, Unto Pusa, Ulla Rantanen, Anita Snellman and Sam Vanni. Prints by foreign artists will be exhibited on a regularly changing basis. The exhibition will also include Eino Ruutsalo's experimental films and advertisements.
The letters, sketchbooks, postcards and photographs on display in the archive hall vividly illustrate the daily lives of the artists. The dense, salon exhibition style recalls the history of the building, going back more than a century.
Share this with your friends!

Print version
Voit ostaa Museokortin tästä museokohteesta tai verkosta
Museum contact details
Ateneum Art Museum
Kaivokatu 2, Helsinki
0294 500 401
Admission fees
17/15/0 €
Payment methods
Ateneumissa voi maksaa käteisellä ja pankki-/luottokortilla (Visa, Visa Electron, Mastercard, Mastercard Maestro, American Express, Diners Club). Lisäksi sisäänpääsylipun voi maksaa Smartumin, Edenredin, ePassin ja Eazybreakin erilaisilla kulttuurimaksutavoilla.
Opening hours
| | |
| --- | --- |
| Mon | Closed |
| Tue | 11:00-18:00 |
| Wed | 11:00-18:00 |
| Thu | 11:00-18:00 |
| Fri | 11:00-18:00 |
| Sat | 11:00-18:00 |
| Sun | 11:00-18:00 |
Exceptional opening hours: https://ateneum.fi/exceptional-opening-hours/?lang=en
Poikkeusolosuhteiden vuoksi suosittelemme varmistamaan museon avautumispäivämäärän ja aukioloajat museon omilta kotisivuilta ennen museovierailua.